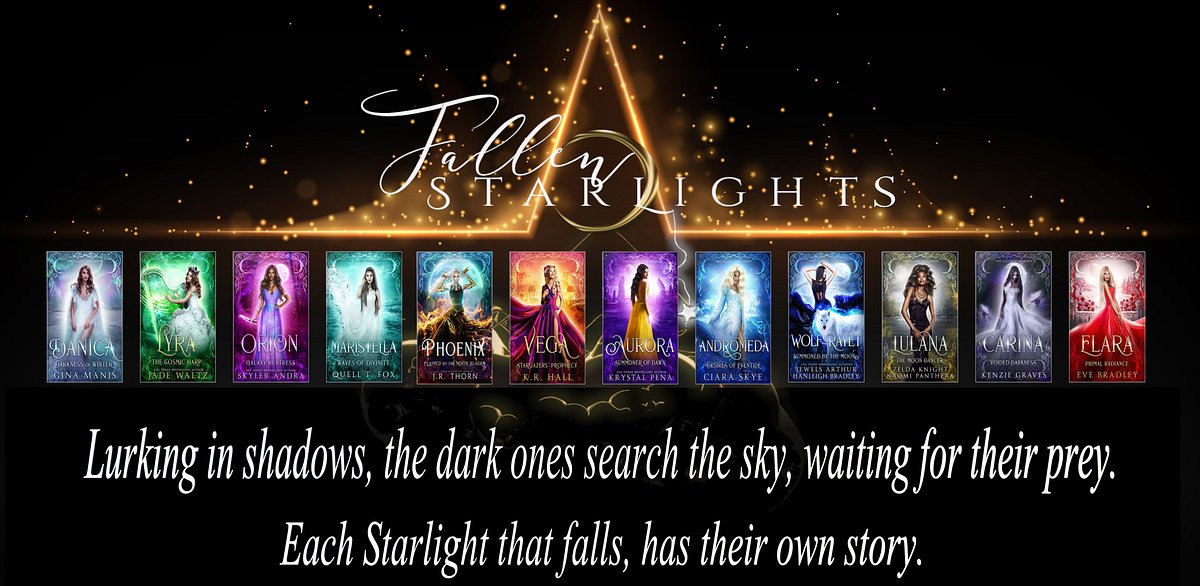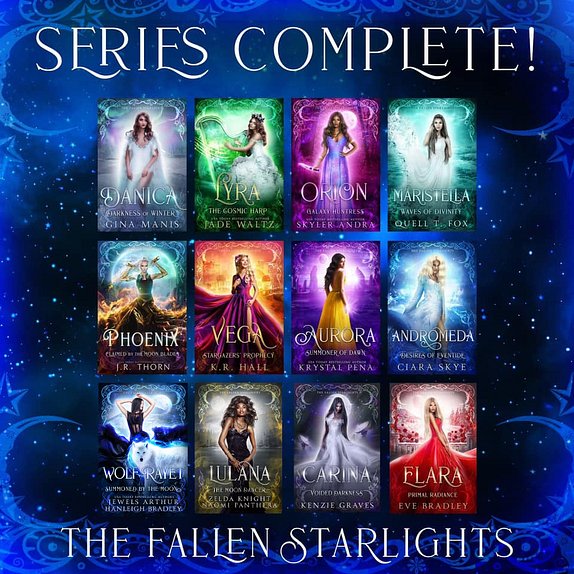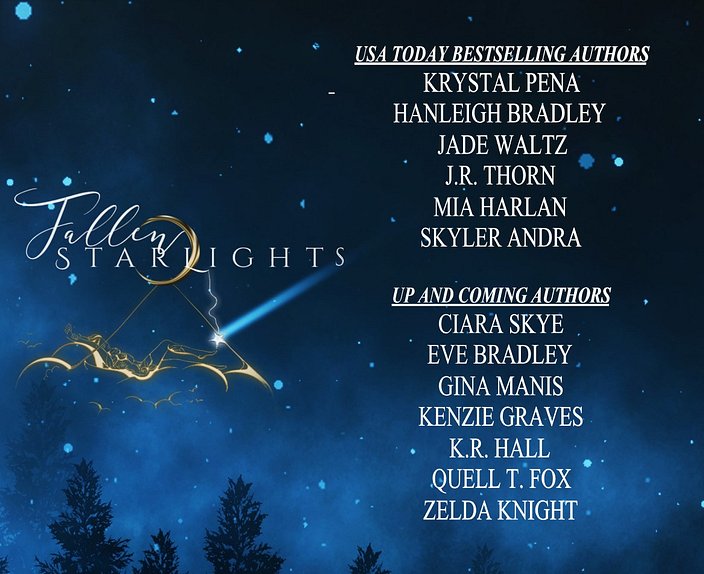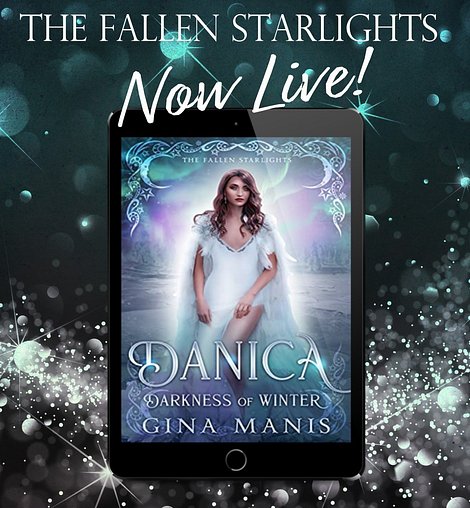 Part one, The Fallen Star.
You guessed it; she falls. I will tell you; a nova gets scorching hot.
Part two, City of Light.
That is right. This is an adventure, and you can explore the city with fresh eyes.
Part three, A Haren is Born.
Why choose? Building a harem of vampires and humans is a lot of HARD work. Get it.
Part four, Loves Heated Desire.
There are vampires, so it is going to be more than one heated encounter.
Part five, Taken by Darkness.
Epic battle to overcome. Sorry to say, some hearts are going to be broken.
Part six, Finding the Light.
Sounds simple enough, but I'm not prone to make it so. Especially for a starlight who fell to earth to save a planet and a race of people, only to get her heart ripped out.
How am I to find a happy ending for a starlight and her harem? Download and start reading to find out.
*****
This is ducking amazing! I devoured this it is so well written and the characters!
Gina delivers a fabulous story flow that I could not put down. amazing job!
*****
This book pulled me in from start to finish. The idea of Stars, when they Nova, can choose a form to be when they land is so interesting. This book is written in multiple perspectives, it does let you know when that changes so you aren't thrown.

I loved reading each persons look, which started either just after the last one ended or moments before so that you can see some of what they felt or thought during a previous scene. I really got into each person and loved how well they get developed.

There are so many feelings the story brought out while reading. There were exotic scenes, sad scenes that bring tears to your eyes, and happy scenes that have you smiling. Also scenes that show so much love inside them that you feel it yourself.

I can't wait to see what the other authors do about their Starlight's stories when they come out. (Though I kinda wish for more on Danica and the other characters within this novel cause they are just that good, and with the ending it leaves so much open that could create at least another book maybe more xD )
When I fell from the stars, I didn't know what to expect; but it wasn't running for my life in the darkness of a winter forest.
First, it was running from the three men that attacked me as my feet barely touched the ground. Then it was the hungry pack of wolves. I used all my light to fight them off and now I am at the mercy of the vampire that saves me.
Our connection is instant, but it can't be real. A vampire is darkness, and I am the light. The only thing I can do is run from him. Run and forget what he makes me feel because I need the light if I am to face the Umbra.
The city of light awaits and in it is what I truly need. The human prince offers me everything I need. He feeds my light with love, family, a home, and I grow stronger. I'm building a life that I have always dreamed of, and I see a future for myself with the prince I have fallen in love with.
When the Vampire King returns to the city, so does the vampire who saved me. Despite the darkness in them, I am drawn into the entrapment of their feed and so is the human prince. I am lost in all of them as the Umbra attacks.
My destiny is to save the humans by defeating the darkness of the Umbra. She created the vampires, and her darkness lives in each of them. To kill her, I risk killing the vampires I've grown to love. What future is there worth living if I destroy my heart?

This is a vampire reverse harem romance developed in a fantasy world. The paranormal feature of this novel is about the allure of a vampire romance. It has some dark scenes and is for adults, 18+.
Introduction to the Series
A Starlight has many stages of life, but through the cycle of the supernova, they can be reborn. The nova explosion sends elements of gold, silver, and Starlight shooting out into space. Only a few are strong enough to survive, and those that do, fall to the planets for a new life to begin.
She is lost in a new world, with only her unique gifts to keep her safe, but even they are not always enough for the growing number of Umbras. The dark ones watch the skies for the next to fall, seeking them out, hoping to capture and take a star's light.
Time is an enemy, for a Starlight only has twelve full moons to find love. Her magic feeds from its affections, and to bond with others is the chance to live on in radiance. Without love, a Starlight cannot survive, and her luminosity will burn out, turning her into the very darkness that seeks her life.
In what world will a Starlight find herself? Where does she turn for a chance at love? Is it in the arms of humans, witches, vampires, werewolves, or some other mystical creature?

Each Starlight has a story to be told and a new world to discover.
Danica: Darkness of Winter